The eyes are delicate and intricate organs. Anything from dirt getting into your eye to head trauma can cause eye pain. So how do you know when your eye pain is an emergency?
The following are some of the most common causes of eye pain:
Allergies
Blepharitis
Injuries
Foreign objects
Conjunctivitis
Chemical irritants
Let's take a closer look at different types of eye emergencies and what situations your eye pain warrants an immediate visit to your eye doctor or emergency clinic.
Eye Emergencies
Anytime you have a foreign object or chemicals in your eye, or if an accident or burn impacts your eye area, you are experiencing an eye emergency.
Always remember to get medical help if you ever have pain, redness, or swelling in your eyes. Damage to the eyes without sufficient care can result in a partial loss of vision or even permanent blindness. Eye trauma can result in a variety of symptoms including:
pupils that are not the same size
one eye is not moving like the other
one eye is sticking out or bulging
loss of vision
burning or stinging
bruising around the eye
blood in the white part of the eye
Types of Eye Emergencies
Eye pain can stem from a variety of things causing mild to severe pain. If you experienced eye pain as a result of any of the below, seek medical help as soon as possible.
Chemical Eye Injuries
Cleaning supplies, garden chemicals, aerosols, fumes or industrial chemicals that enter your eyes can cause chemical burns.
If you come into contact with a chemical, make sure your hands are clean (especially of any substances that got into your eyes) and flush thoroughly with clean, cool to lukewarm water.
Foreign Objects
A foreign object in your eye can harm your eyes or impair your eyesight. Larger materials like glass or metal will harm your eyes, but even sand or dust can irritate you and cause further damage, such as a corneal abrasion.
Don't rub your eyes, no matter how tempting it is. This can lead to scratching on the surface of your eyes, which causes more irritation and pain.
Corneal Abrasions
Corneal abrasions are a scratch on the outermost layer of your eye known as the cornea. These scratches leave you at risk for infection, and you may even develop an ulcer.
Eye Bleeding
The medical term for bleeding inside your eye is hyphema. Hyphema causes blood to pool behind your cornea and iris. It's typically caused by something striking your eye.
The most common cause of hyphema is sports injuries. Most people recover from a hyphema in a few days with only at-home treatment.
Although it's uncommon to require surgery, severe hyphema can result in blindness in the affected eye. As soon as you notice any bleeding in your eye, consult your healthcare provider or go to the emergency room.
What to Do If You Experience an Eye Emergency
What's one of the most vital things you can do in an eye emergency? Seek medical attention. Acting quickly may save your vision or at the very least speed up the healing process.
Cover your eye with something loose and without pressure, such as a disposable cup. Shielding the eye will not only protect it from further harm, but it will also help you reduce your eye movement and avoid touching the eye.
Prepare to provide any medical professionals with any information you have about what happened, and anything you did to handle the emergency at home.
It's critical not to cause further harm to your eye after it's been injured. Some things to avoid are as follows:
Rubbing your injured eye
Taking out a foreign object that's become lodged in your eye
Using tweezers or cotton swabs in your eye
Many eye emergencies can be treated with minimal long-term consequences, but you have to seek medical attention immediately. Some eye injuries, if left untreated, can result in permanent damage, including blindness.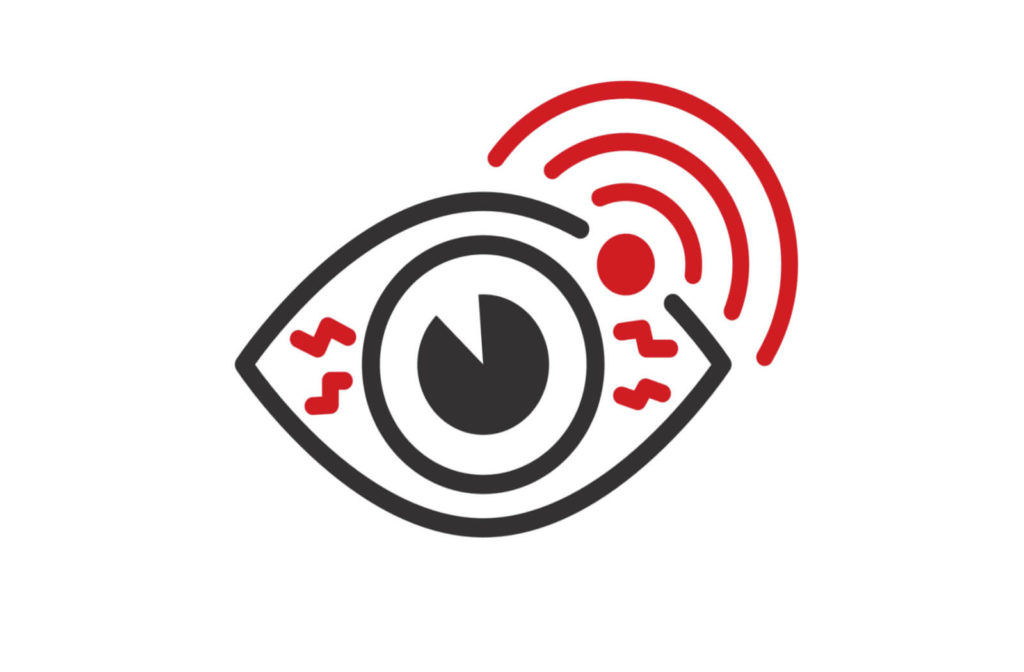 Eye Emergencies at Home
Your best first move is to call our clinic. To help you prevent irreversible damage, we can guide you through these at-home remedies.
Please follow these procedures before going to your local emergency center if it is after our office hours.
Foreign Objects
If something gets stuck in your eye, don't try to pull it out with your fingers or tweezers. To remove it, flush your eye with water. If it doesn't move, it's time to call in the experts at your closest emergency clinic.
Chemicals
Acting quickly is crucial if you have accidentally splashed or sprayed a harmful substance into your eyes. Start flushing your eye with water as soon as you can and do it for 15 whole minutes.
When your eye starts to feel better, keep rinsing for another 15 minutes before seeking medical assistance at an emergency clinic.
Call Your Optometrist
Not every scratch in the eyes indicates a serious problem. However, schedule a visit with us if you experience any vision issues, including allergies, dry eye symptoms, or problems with your long-distance vision.
If you're looking for preventative measures in your career or at home, consider booking an appointment with us to learn about our EyeSafe program. EyeSafe offers low-cost safety eyewear solutions to workers in a variety of industries.
If you think you may be experiencing an eye emergency, please call Willoughby Doctors of Optometry so we can guide you through the necessary steps to ensure you're not sustaining further damage to your eyes.