Tele-Optometry at Willoughby Doctors of Optometry
Willoughby Doctors of Optometry offers Tele-Optometry visits.
Join a video or telephone assessment with our Optometrist if you:
Are concerned about your ocular health or vision and feel it can be assessed via video, or
Are questioning if you should come in or not – start with a video evaluation for a professional opinion.
The government of BC has recently recognized the need for tele-optometry and has partially funded these services through MSP (Medical Services Plan of BC).
Your Tele-Optometry Consultation
During your tele-optometry consultation, we will review your current symptoms and concerns, which may include video chat and photo uploads. You may be asked about your health history, including medications you are taking, so please have this information on hand before your appointment. Your online consultation is protected using encryption technology to protect the privacy of our patients.
Tele-Optometry Hours
Monday 10:30AM – 4:30PM
Tuesday 10:30AM – 4:30PM
Wednesday 10:30AM – 4:30PM
Thursday 12PM – 6PM
Friday 10:30AM – 4:30PM
Saturday 10AM – 2PM
Virtual Waiting Room
Please make a tele-optometry appointment first by calling the office or booking online. You will also need to complete the MSP consent form if you've never done so before, and new patients will need to also complete the new patient intake form. You will receive confirmation of your appointment day and time, at which point you can proceed to the virtual waiting room to wait for your appointment.
Visit
Our Practice
We would love to meet you in person.
Drop by our office and say hello. We require 24 hrs notice for cancelled appointments or a reasonable $20 no show fee will apply.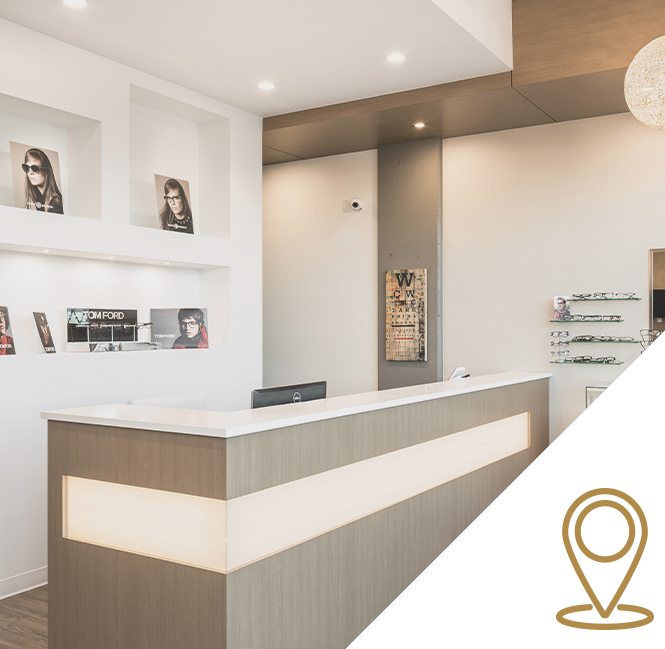 Willoughby Doctors of Optometry
130 - 20728 Willoughby Town Centre
Langley, BC V2Y 0P3
Contact Information
Phone:
604-371-1214
Fax:
604-371-1215
Email:
[email protected]
Clinic Hours
| | |
| --- | --- |
| Monday | 9:00 AM - 5:30 PM |
| Tuesday | 9:00 AM - 5:30 PM |
| Wednesday | 9:00 AM - 5:30 PM |
| Thursday | 9:00 AM - 7:30 PM |
| Friday | 9:00 AM - 5:30 PM |
| Saturday | 9:00 AM - 3:00 PM |
| Sundays | Closed |
Check us out on Instagram